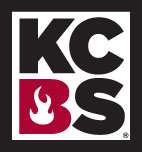 About the Kansas City Barbeque Society
THE KANSAS CITY BARBEQUE SOCIETY (KCBS), a nonprofit organization dedicated to promoting and enjoying barbeque, is the world's largest organization of barbeque and grilling enthusiasts with over 20,000 members worldwide.
KCBS sanctions over 500 barbeque contests world wide. With a mission in Recognizing barbeque as America's Cuisine, the mission of the Kansas City Barbeque Society is to celebrate, teach, preserve and promote barbeque as a culinary technique, sport and art form.
Here are the rules for a KCBS Competition:

http://www.kcbs.us/pdf/2016_rules.pdf
*Please note no power will be provided by Q'Fest but you are welcome to provide your own power.